Reaching your direct target audience can be a struggle at times especially if you are not aware of what goes on in the marketing industry. Not having the right approach can be bad for your business as it not only avoids achieving your goals, but it also wastes your time and resources. Our team has been joined together in order to help businesses by providing media planning and media buying in El Paso, Texas area achieve the targeted results they need.
This we do through media buy and media planning in El Paso, Texas, that takes the hassle of searching for the right advertising channel for your business from you and allow you to focus more on improving the quality of the services to be offered. We have designed a full and comprehensive package that will guarantee quality feedback but also one which is affordable for especially new and small brands.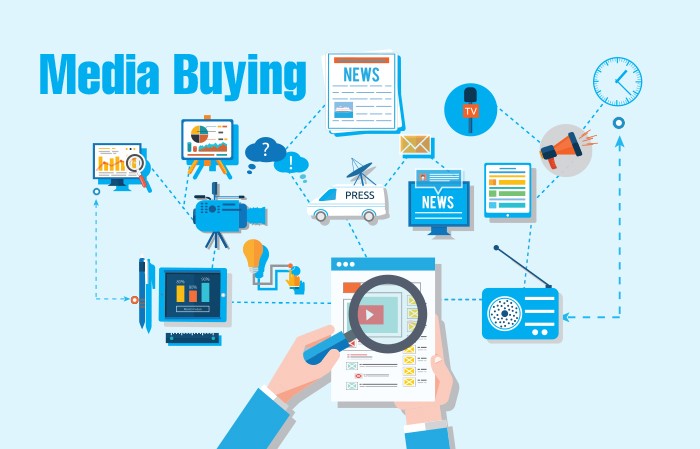 What our services include
When you hire our team of professional media buyers, you can be certain of a service that works. Our media buying packages include:
Strategy and Media Planning
Not every business works for the same advertising channel and that is where many brands fail. We do a complete analysis of what your business is all about, the industry it is in and what would work best for that type. We analyze all the possible advertising links and test them to get a response rate for a select business type. We then use a technical strategic marketing method that works best and one that will achieve the results.
Campaign Setup and Execution
We do all the campaign setup for your ads and the initial execution to receive the results you are looking for. It can be a bit frustrating to focus on campaign setup, follow-up, and management as well as still function ably enough to run a successful media planning campaign. After locating the best portal to use, we make our approach to run and manage a successful campaign. Not sure if your brand can design or create an effective ad and/or campaign? Let us show you how it is done.
Daily Optimization and Data Analysis
We keep up to date with the daily feedback of the advertisements that were placed on the various platforms. Also, with each passing day, there are new features being implemented to improve the way business maintain their online presence. Therefore, we carry out daily optimization and data analysis to keep your brand relevant in the industry. The optimization helps your business to be easily found by your target audience as well as it provides us with feedback on how to improve your overall presence.
Monthly Reporting
Reporting is important especially when investments are being made to achieve the desired goal. With our media buying services in El Paso, Texas; you and your business will be given monthly updates and reporting on the responses made towards your ads. These monthly reports will give you an idea as to how your ads are performing and based on our previous success stories of helping hundreds of clients, you can be sure of positive feedback.