Graphics bring into perspective, meaning to what you are portraying as the option to being creative is endless. Atomic Marketing is a web designing and graphic design company that not only provides graphic designing services but also web design in El Paso, Texas area. We are able to create a website for all business type and no matter the industry. Our graphic and web design packages are flexible and the services we have provided to our many other includes but are not limited to:
Graphic and web design is a critical part of your business as it helps to reach and connect your audience with you in more ways than one. Multiple reports have that graphics have a greater response from website visitors than a general text content would. Also, with graphic designing services, you are able to engage your target audience and give them a "direct feel" of what you are offering.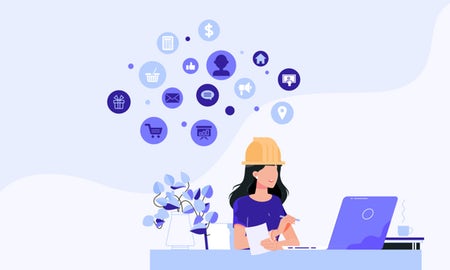 Designing Services We Offer
Here is El Paso, Texas, our Web & Graphic design company offer services that are second to none. When you reach out to us, you can be sure to receive quality services such as:
Logo Design
Are you running a business in the El Paso region or you have a brand to advertise and need a logo designed? Atomic Marketing a full service advertising agency can get the job done for you. We are able to create a logo that sells you efficiently and for an affordable cost fitting your budget. We design your logos effective enough to not only attract new customers but also to build a level of trust. Your logo speaks who you are and as such, it will to market you and allow you to stand out from among those in the same industry.
Responsive Web Design
Are you operating a business that you want to reach to everyone no matter the platform they are on? Let Atomic Marketing specialists create for you a responsive web designs that is like no other. It will allow for diversity in terms of giving users the opportunity to access your site and/or content on various platforms such as a mobile, tablet or computer. We are here to allow your existing and potential leads to have ease of access to your site as well as the flexibility to even access while on the go.
Small and Local Business Website Design
Do you feel you need to expand your local El Paso business or you need to upgrade in the world of technology and move with the times? We have the tools and resources to design an efficient website that will work well for you. Whether you are a new or existing small business, contact us today and let us arrange for you a site with our local business website design in El Paso, Texas, that will boost your business performance and increase growth.
E-commerce Website Design
Are you a sales business or planning on adding that feature to your business? We here at Atomic marketing build and/or design e-commerce website with all the relevant features to allow you easy setup. No matter the industry you are in, we are able to design a platform for selling. We have been doing this service for years and have provided the E-commerce website designing service to a number of our clients with satisfactory results.